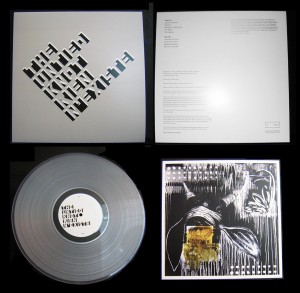 9 track clear vinyl LP in individually numbered edition of 200 with download code for 13 track 320KBps MP3 version.
Artwork/design by Diane Roberts Design.
First 50 contain an art print by Simon Coates
(now sold out) £14.
Copies 051-200 (without art print) £12.
Now available from our online shop.